Earlier this year, I was asked to write a poem for the wedding of my closest friend, Sara.
"We'd like something original, something written with us specifically in mind."
We laughingly called it my 'First Commission'
"Oh... and we'd like you to read it during the ceremony."
No pressure then?
With Steve originally being hired as a gardener, there were a couple of cheeky limericks that sprang to mind, but following the withering looks from both bride and groom-to-be, they were quickly dismissed. Time to put the thinking cap on for real and try to recreate their story within verse.
Three weeks later, I had what I hoped would be the perfect result. Time to show the happy couple. They loved it.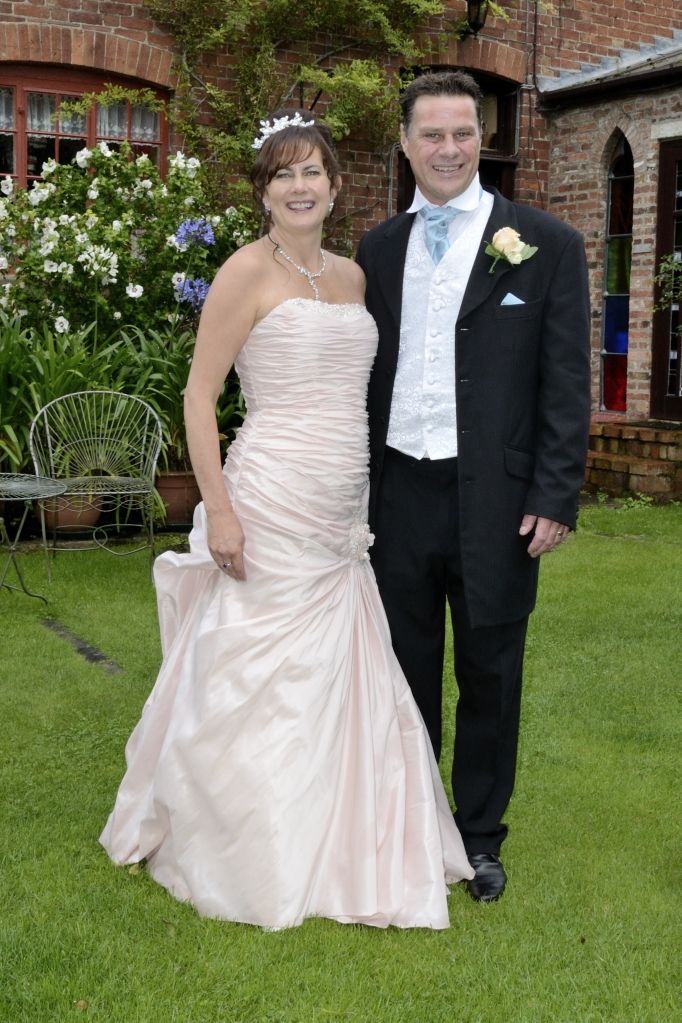 Image courtesy of Phil Clayton 2012
On Saturday 25th August 2012 Sara and Steve tied the knot to become Mr & Mrs Taylor and I gave the first public performance of my own work. Following the comments received from the Celebrant immediately after the reading and several of the guests after the ceremony, I think I managed to create the special reading my fiends were looking for.
But I'll let you judge for yourselves.
Destiny's Charm
Since the moment of your meeting
Destiny has played Her part,
subtle pathways to your hearts.
With laughter, fun and happiness
She planted trust and friendship,
Love nurtured Her creation,
adding tenderness and care,
to give you both an insight
of the life that you could share.
With joy I stand before you,
friends and family gathered round,
all joined in celebration
of the love that you've both found.
In perfect harmony and trust,
may your love now gather force;
two hearts, two minds, two souls entwined,
to steer one steady course.